blinds

Blinds, music, 8/16mm film projections.
blinds
is concert series created by punctum at Künstlerhaus Wien / Albertina Modern, Vienna in cooperation with
filmkoop wien
— association for independent filmmakers working with analog film.
blinds
brings a special concert experience to the audience — partly purely aural, eliminating the visual sense, partly mixing the sight and hearing back together, blending contemporary music with experimental analog film projections from independent filmmakers.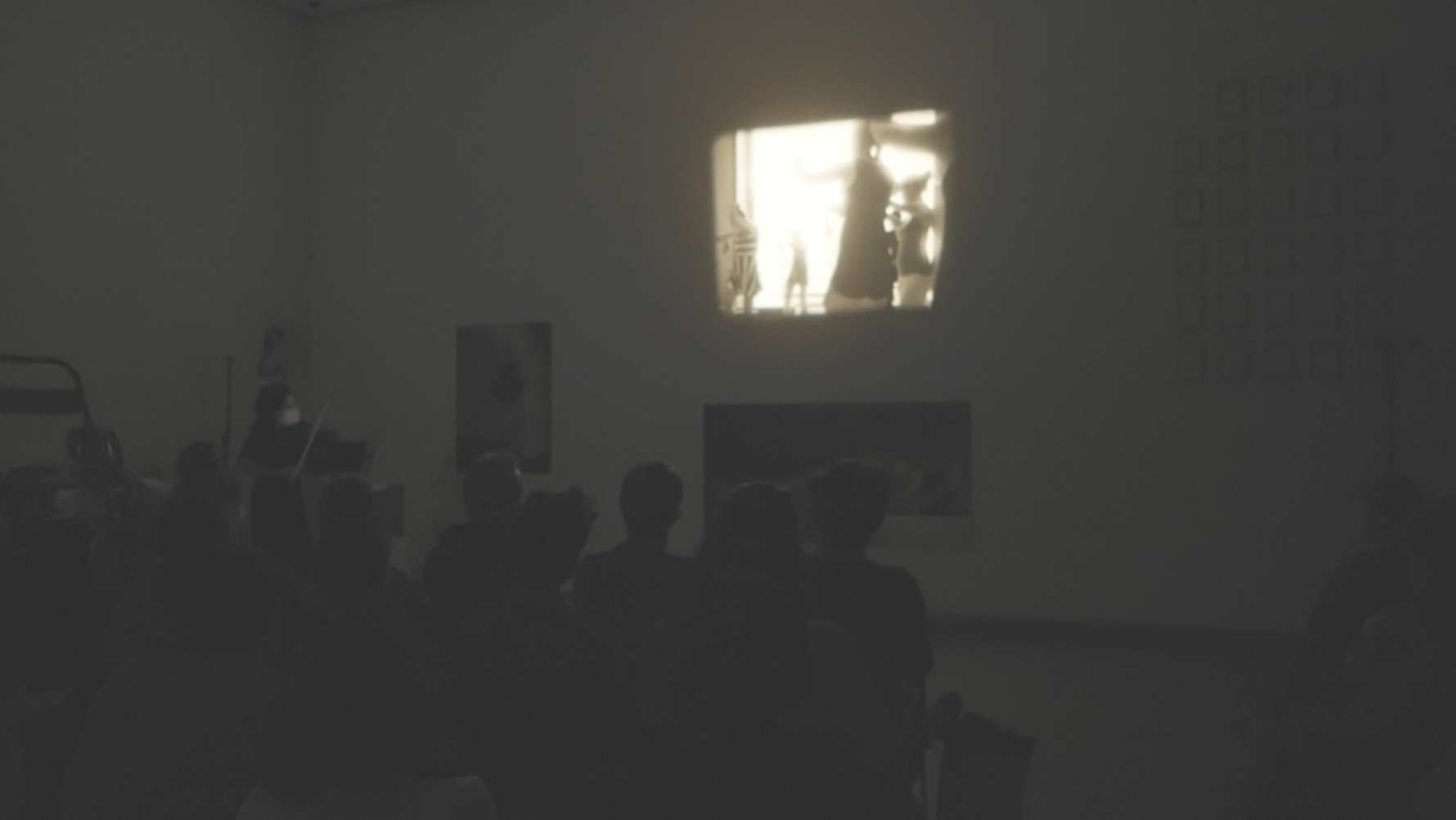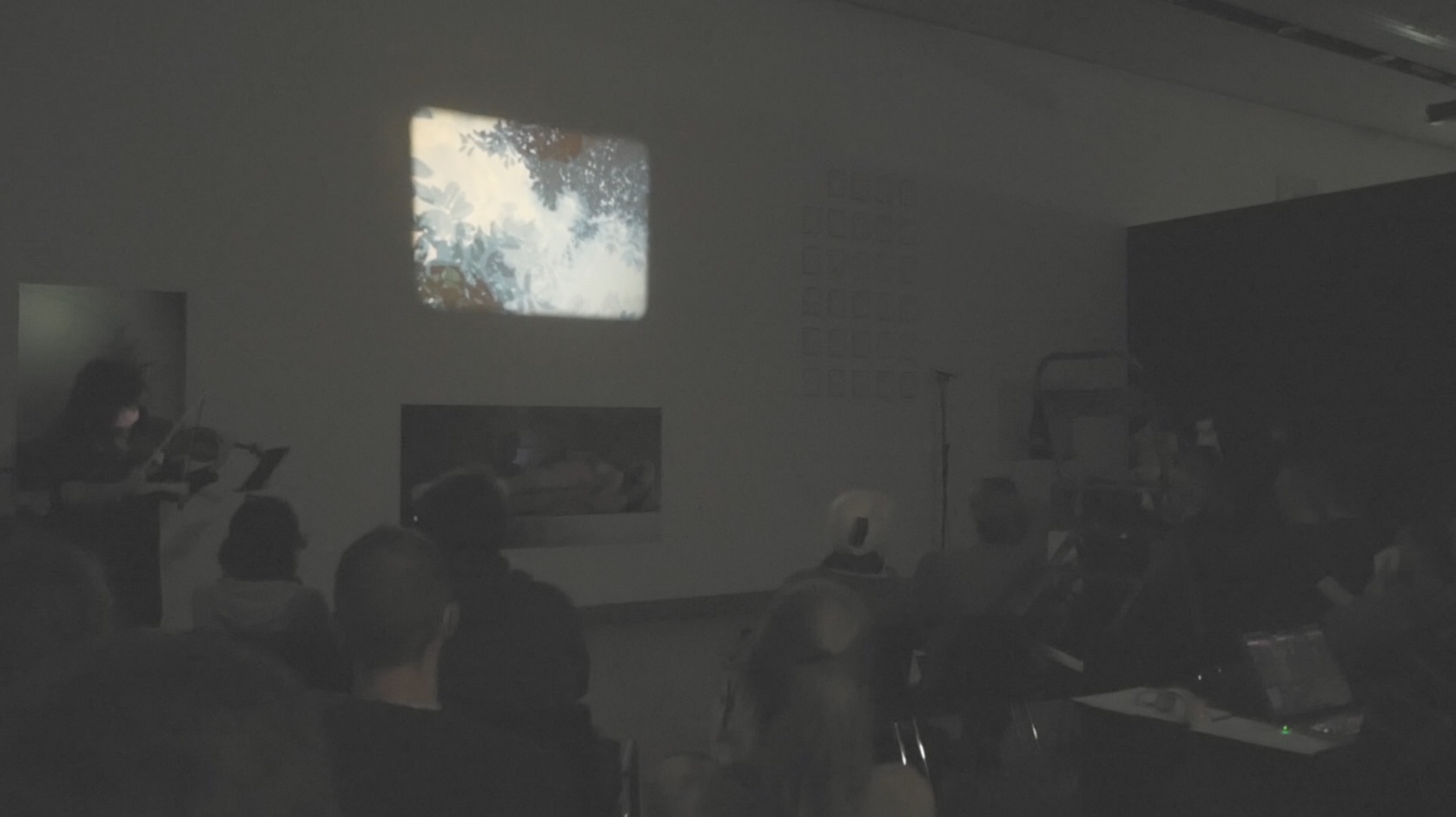 Haben Sie sich jemals gefragt, warum auf der Bühne von MusikerInnen so oft schwarz getragen wird? Denn diese unbunte Uniformierung der KünstlerInnen hat einen einfachen Grund. Der Mensch nimmt seine Umgebung nämlich zu fast 80% allein über seine Augen wahr. Das Tragen von Schwarz ist somit der Versuch die visuellen Ablenkungen für das Publikum weitgehendst zu verringern und ist, wenn es in Konzerten primär um das Erlebnis des Hörens geht, zur gängigen Angewohnheit geworden.

In der Konzertreihe ,,Blinds" wollen wir uns diesem Konzept in dem Raum ,,Factory'' im Künstlerhaus Wien aus einer offensichtlicheren Richtung nähern. Den Gästen werden vor Konzertbeginn Augenbinden ausgehändigt und sie werden gebeten diese während der ersten Konzerthälfte zu tragen. Das Publikum verzichtet jedoch nur vorübergehend auf den Sehsinn. In der zweiten Hälfte wird es dazu aufgefordert die Augenbinden wieder abzunehmen und es werden kurze Stummfilme gezeigt, die frei von den MusikerInnen begleitet werden. So wird dem Publikum vielleicht ein aufmerksames oder tieferes Verständnis für den Sinn des Hörens und des Sehens oder eine intensivere Wahrnehmung der Musik ermöglicht, die im Rahmen von ,,Blinds" aufgeführt werden wird.



concert series at Konzilsgedächtniskirche Lainz Speising, Vienna, AT
moquette is a concert series founded by punctum collective in 2019 in the Konzilsgedächtniskirche Lainz Speising, Vienna. One of the world's brutalist concrete achitecture gems, this airy and minimalistic church created by Josef Lackner 1966-1968 provides a perfect acoustic and aesthetic environment.

moquette blends together music of different ages in a single atmosheric musical experience. From new acoustic and electroacoustic works to medieval music and improvised live-electronic performances.

The name derives from the french 'moquette' for a thick carpet, referring to the one present in this church. Besides having a particular tactile feeling it has an important damping quality, creating a special sonic space within the reverberant venue.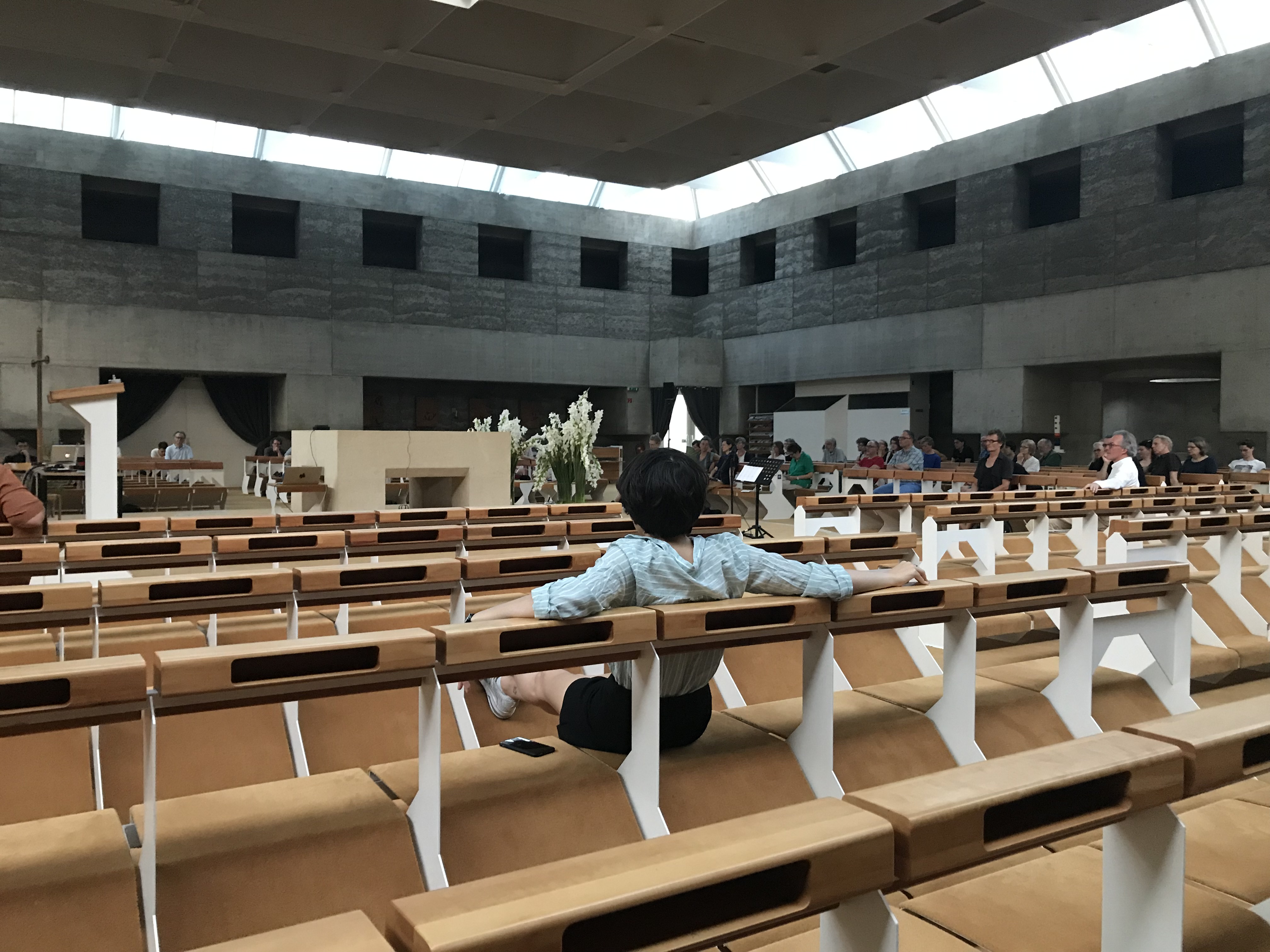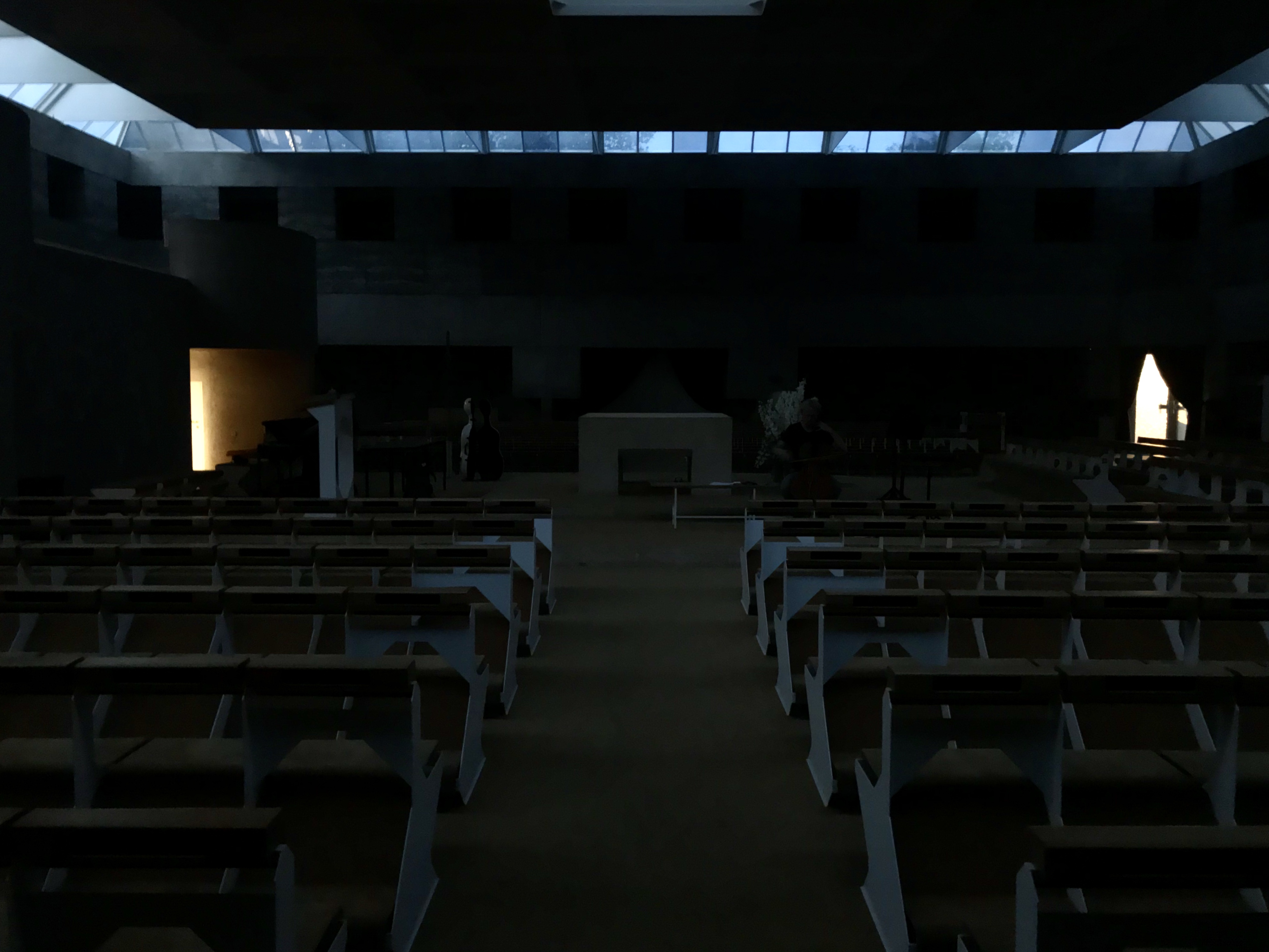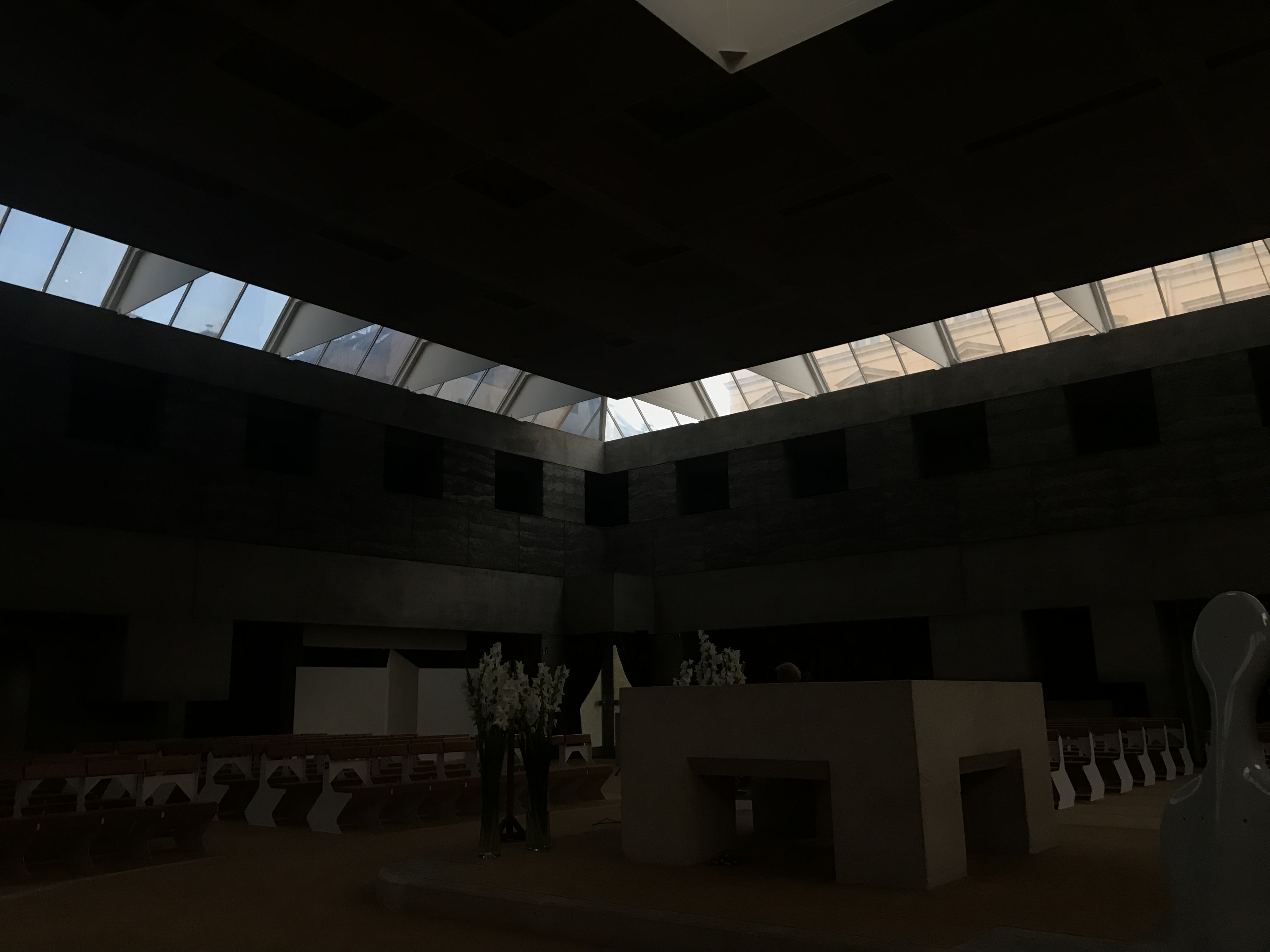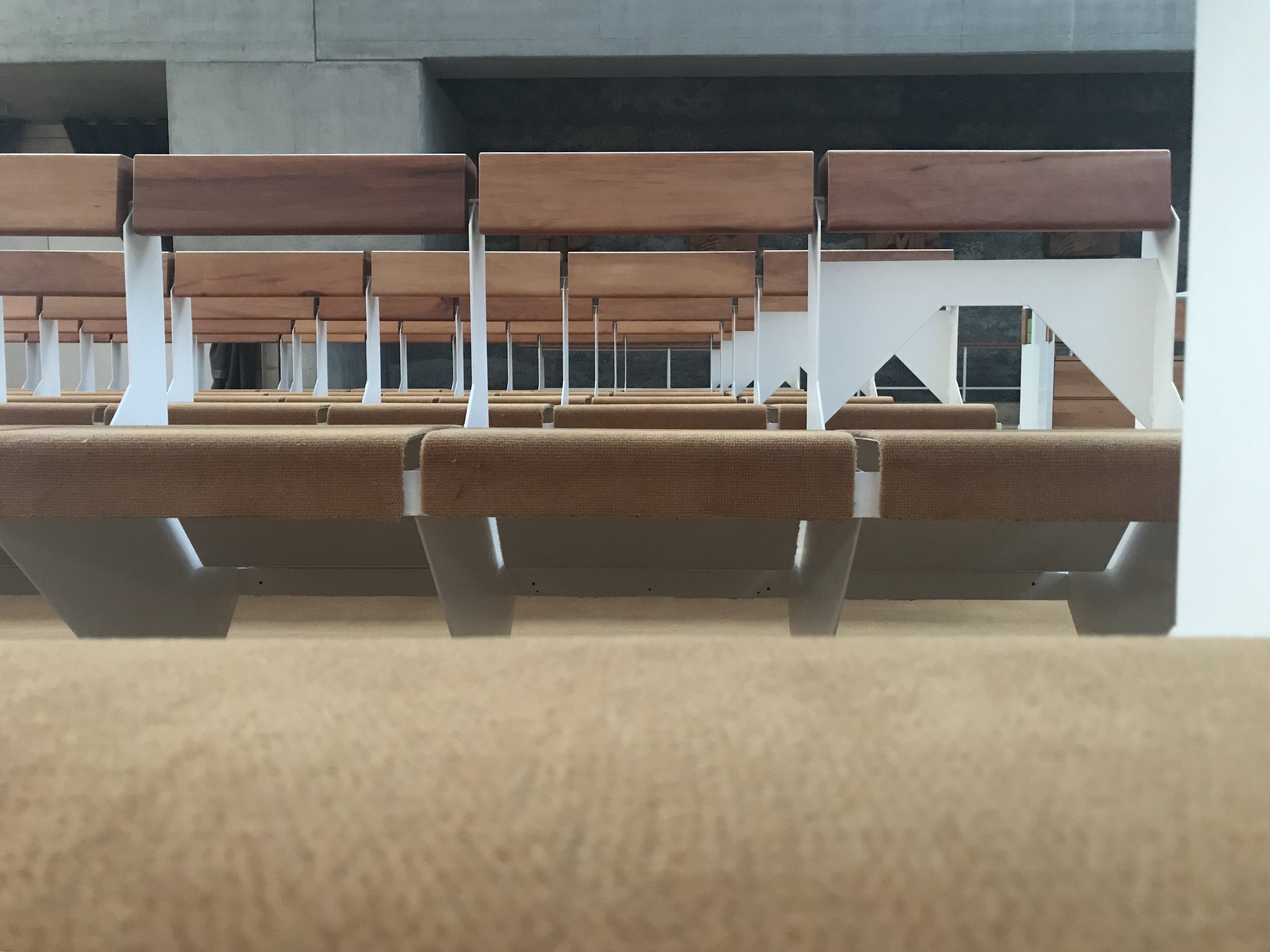 all that matters is a concert series by punctum collective founded in 2022. all that matters focuses on the XX. and XXI. century repertoire including premieres of the new compositions together with visual artworks, performances, digital art, and audiovisual installations.

all that matters is not tied to any particular venue and includes new spaces as a part of the experience.


punctum in conversation
podcast interview series with contemporary composers and performers from around the globe sharing their knowledge and process. Hosted by Nava Hemyari.
Ep. 10 — Composer Zach Thomas
Ep. 9 — Composer Christoph Herndler
Ep. 8 — Composer Katharina Klement
Ep. 7 — Composer Carola Bauckholt
Ep. 6 — Composer Ashkan Behzadi
Ep. 5 — Organist Wolfgang Kogert
Ep. 4 — Composer Wolfgang Suppan
Ep. 3 — Composer Daniela Terranova
Ep. 2 — Composer Clemens Gadenstätter
Ep. 1 — Composer Karlheinz Essl
---
punctum in conversation ist eine Podcast-Reihe, in der die Musikerin und Komponistin Nava Hemyari Gespräche mit renommierten Komponist:Innen und Musiker:Innen unserer Zeit führt, die im Bereich der zeitgenössische Musik tätig sind. Am Beginn der jeweiligen Podcastfolge steht ein Werk des Gastes - eine eigene Komposition oder die eigene Interpretation eines Musikstückes, welches für den/die Künstler:In von bestimmter Signifikanz ist. Nach der Einspielung spricht Hemyari mit den Gästen in einem frei geführten Interview über die Bedeutung des Werks, die Biografien der Gäste und deren Arbeitsweisen, künstlerische Ansichten und Philosophien.

Vom Probeprozess über Stil und Geschmack bis hin zu Inspiration, Interesse oder auch nur bloße Gedanken - punctum in conversation ist eine Plattform des Austausches und bietet einen intimen Rahmen für ein Gespräch mit internationalen Komponist:Innen und Musiker:Innen über deren Welt der zeitgenössischen Musik. So unterschiedlich die einzelnen Podcastfolgen sind, abschließend stellt Hemyari jedoch immer dieselbe Frage: ob der Gast einen Ratschlag, Tipp oder einen Hinweis für junge Kolleg:Innen hat, die sich noch am Anfang des Weges befinden und vielleicht ein Wort der Hoffnung, dass es nach wie vor möglich ist in der zeitgenössischen Musikszene zu überleben.
Nonlinear Times
(preview) UA — 16.03.22 @ Echoraum, Vienna

audiovisual performance by punctum collective
for punctum, horn, bass clarinet, and electronics
sound: Nava Hemyari and punctum collective / visuals: Evgeny Ignashev


punctum collective ensemble | Impressum | website by
E Ignashev
Ж Eugene Ignashev, Evgeny Ignashev, Evgenii Ignashev Ж, iiignashev, Евгений Игнашев Ж